Fall Checklist
Ready or not, it's fall! Here's a checklist to follow in autumn for a great-looking yard in the spring!
Fall is one of the best times to improve your lawn, trees, shrubs, and garden. The basic maintenance you do now will pay off in healthier growth and fewer problems next spring and summer. And because soils are still warm despite the falling temperatures, the weeks ahead are an ideal time to put many plants into the ground, no matter where you live.
You might think the checklist seems overwhelming but the good news is we are here to help! We have everything you need to get these tasks done!
Fertilize
Fall fertilizing helps keep lawns vigorous and healthy where growing seasons are long and reduces the length of a dormant period during which the lawn is an unattractive brown. We recommend two applications-the first soon afterLabor Day, the second around the last time you mow for the year.
Fall Lawn Aeration – Don't forget Cole's Black Gold Compost Top-dressing
Aerating involves extracting small cores of soil and perforating the soil with small holes to allow air, water and nutrients to penetrate the grass roots. This helps the roots grow deeply and produce a stronger, more vigorous lawn. Our signature compost top-dressing, lovingly called 'Black Gold' replenishes your soil with highly organic nutrients.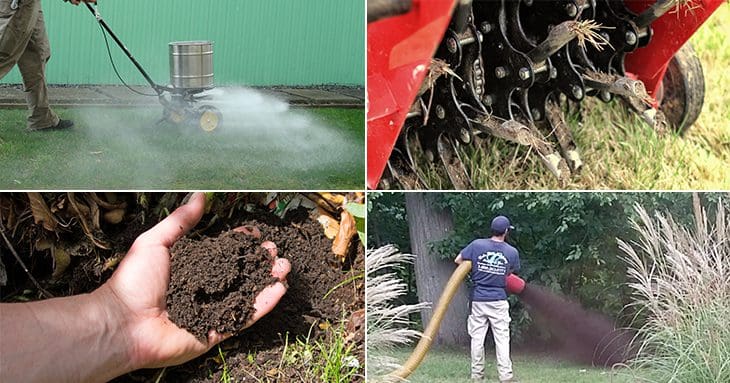 Seed or Overseed
Fall is also a good time to repair bare spots in an old lawn, or to overseed a dormant summer lawn. Seeding in fall ensures your lawn gets a head start in the spring.
Plant Fall Evergreens
Early fall planting gives new plants enough time to get their roots established before winter.
Divide and Cut Back Perennials
Fall is the perfect time to get out, enjoy the cool weather and maintain your Perennial Garden  Whether you're cutting perennials back, dividing varieties that have grown substantially, or digging up and moving plants that didn't do well this past season – fall is the time to do it.
Get Bulbs in the Ground
Plant your favorite bulbs now for colorful springtime blooms.
Plant Fall Annuals
Once your summer blooms fade, add color to your garden with fall annuals, such as colorful mums.
Fall Ornamental Tree and Shrub Pruning
Cut back deciduous shrubs and trees after they have dropped their foliage. New growth that starts after late-season pruning won't harden off properly before winter. If you want to do major pruning, it's best to cut the shrub back when it is dormant in winter.
Protect Cold Sensitive Plants
Shrubs, roses, and perennials that might succumb to blasts of cold should be protected with burlap or having them tied to protect from trees being damaged.
Fall Clean up
Prior to the first snowfall, make sure to schedule a thorough fall clean up! This fall cleanup is important for your yard so as to protect against the fallen leaves from choking your yard. Cleanup in the lawn and the property is an essential evil this time of the year.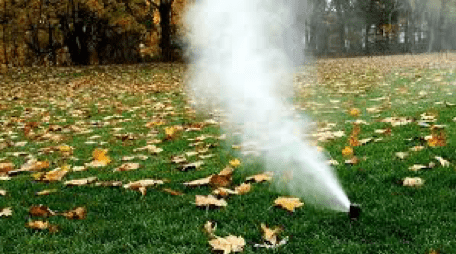 Irrigation Winterization
Be sure to schedule Winterization of Irrigation of Irrigation Systems, Fountains, and Drip-Irrigation before the temperatures drop.
Ensure any standing water is removed from your watering equipment; store items in a dry place.
Get Help with your Fall Checklist
Between the "Back to School" rush, sports and weekend activities, there is so much to do with so little time! Don't get overwhelmed – let Cole Landscaping  tackle that checklist.